Software For Australia, New Zealand, Singapore, Hong Kong & Malaysia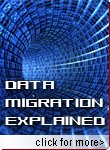 Software suitable for non profit organisations should be both affordable and flexible.
thankQ Solutions is the leader in Australia for Asia Pacific NFP software specifically designed for charities and non profit organisations.
thankQ is an affordable database driven solution which can be tailored to meet your organisations specific needs. More than just database software, here are just some of the features of thankQ: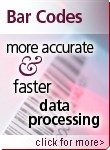 Contact and Relationship Management
Campaigns and Appeals
Donation and Payment history
Fundraising statistics
Membership Management
Events
Volunteers
Donor Management
Online Donations
Bequests
Trusts and Grants
And many more
thankQ enables charities working in a wide range of areas including medical research, aged care, education, animal welfare, religious, environmental, and human rights to maximise their resources.
The flexibility offered by thankQ enables the system to grow and change to exactly match changing needs, enhancing your advantage in an increasingly competitive arena. The cost and time efficient processing of manual tasks such as managing donations, recording data and reporting can be effectively tracked, audited and utilised for maximised efficiency.